March 13, 2013 • 10:40 am 0
October 2, 2012 • 2:07 pm 0
XV looks like a really exciting new free app from Matthias Media for helping to gain an overview of the whole Bible storyline.  Find out more about it here or search for and download it from the AppStore.
From the Matthias Media main web page:
A tour of the big breathtaking picture of creation, the fall and the history of God's dealings with Israel, the promise of restoration, the life, death, and resurrection of Jesus, and what is still to come—the whole story, with all its ups and downs, and with the certainty of God's promise shining through.
Filed under: Discipleship, Evangelism, bible helps, bible reading
August 28, 2012 • 11:04 am 0
Why don't we see God at work in revival in Western society today?
In the video below Doug Wilson suggests it's because we're not convinced God is the only one who can do this and so we use our own methods, and  secondly, we're not convinced as we should be that God wants revival, that He desires the nations to come to him.
Filed under: Evangelism
Filed under: Evangelism, Talks, Revelation
May 16, 2012 • 10:19 am 0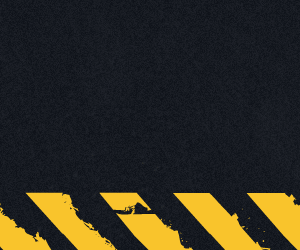 What do the Christian Institute, the National Secular Society and Peter Tatchell have in common?
They are all supporters of a new campaign to reform Section 5 of the Public Order Act, by removing the word insult from it.  At present the police and law courts can decide if you or someone else has been insulted and can prosecute because of it.
If you believe that street preachers should be allowed to preach the gospel of salvation in Christ alone, that  a Christian cafe owner should be free to display Bible verses on the walls of his cafe, and that we should all be free to disagree with others on issues of religion and sexual conduct, you could profitably inform the Home Secretary, Theresa May of that on the other side of this click.
Filed under: Apologetics, Evangelism
The Resurgence have posted the next in the series of 'deleted scenes' from the Collision DVD here, in which Christopher Hitchens and Doug Wilson debate whether Christianity is good for the world.   What's so helpful here is Wilson's analysis below the video where he highlights Hitchens' advocacy of how we are to treat our enemies, whist condemning that very same attitude in God.
Filed under: Apologetics, Evangelism, christopher hitchens, doug wilson
Commenting on the pattern of witness found in Revelation 11 – faithful testimony > death and seeming defeat > Spirit empowered resurrection, David Chilton helpfully quotes Herbert Schlossberg,
"We are not the lords of history and do not control its outcome, but we have assurance that there is a lord of history' and he controls its outcome. We need a theological interpretation of disaster, one that recognizes that God acts in such events as captivities, defeats, and crucifixions. The Bible can be interpreted as a string of God's triumphs disguised as disasters." 
Filed under: Evangelism, Sermon prep
A Passion for Life was a nationwide initiative that drew together local evangelical churches to plan a fantastic variety of missional initiatives culminating in Easter 2010.
And the plan is to do it all over again in 2014.  It's not to early to start thinking about how we might be involved. If we fail to plan, we're simply planning to fail.
Filed under: Evangelism